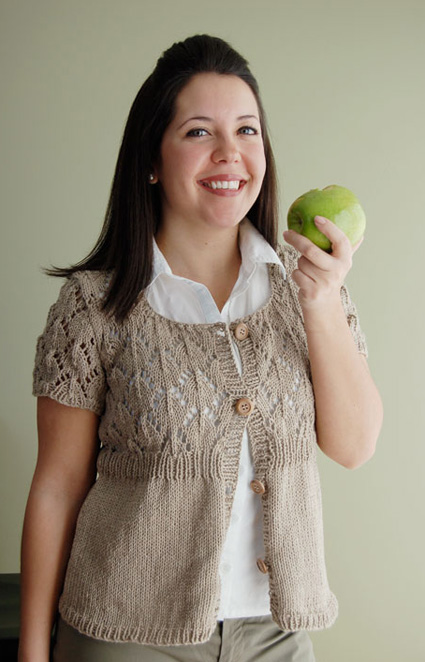 After much deliberation, I finally decided on the project I'm going to knit for
Camp Loopy Project #3
. I know I had gone back and forth between patterns in my previous
post
but I went a TOTALLY different direction. I'm knitting
Hey Teach! from Knitty
. Ain't it cute!?!? This will be my first official sweater to knit.
I started about two weeks ago. I've got the back finished and half way up the left front panel. My needles need to start flying...I've got two and a half weeks to get this finished, blocked and sewn together. ARGH!!!
It didn't take very long to block the back in this 109
°F weather we're having. I think it was dry in an hour!